NO EXTRA ON-SITE FEE
NO EXTRA ON-SITE FEE

FOR TRAVEL TO YOUR BUSINESS TO TRAIN & TEST YOUR GROUP OF EMPLOYEES!
Independent National Food Safety Administrator & 

Alcohol Server Trainer

An Independent administrator & proctor with FLEXIBILITY & CONVENIENCE to meet ALL your specific food safety training and testing needs throughout the U.S!
CONVENIENT tailored on-site group training to meet your local and state required training hours and Test-Only (2 hrs.) available!
Training and testing offered 7 days a week to meet your groups schedule and time!
Additional proctor to accommodate your large group in a one-day training 8 hrs., and/or for employees to test-only where permissible.
I am a full time certified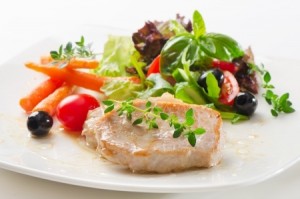 administrator & proctor for 10 years, traveling NATIONWIDE to assist ALL industries in complying with food safety training & exam requirements. Proctoring the national Food Manager Exams of your preference; ServSafe, NRFSP-National Registry of Food Safety Professionals and Prometric. All exams are accepted and recognized to meet food safety certification requirements. National accredited Food Protection Manager Exam & Certified Food Safety Manager Exam. All exams based on current 2013 FDA Food Code!
When a Certified Food Manager is required, re-certification is mandatory.
Frequency of re-certification is based on your state requirement typically every 3-5 yrs. 
Actively scheduling National Registry exams from San Francisco to Washington DC at any given time. And, offering ServSafe training and exam for those who have a preference. Training scheduled in all states which comply with food safety certification and other states where businesses maintain higher training standards than required.
"Registrants become certified upon successfully completing and passing a national accredited food manager exam."
The prevention of foodborne illnesses is a serious health concern for many food companies in the U.S.   
Where food safety requirements are not mandatory, many businesses take a pro-active approach and maintain higher standards to have their staff trained and certified to prevent foodborne illnesses. 
Inquire about training-only for employees who don't have to be certified but desire the same level of food safety training as your certified employees.
All training sessions instructed by KimBerly Blakeley and include:
Power-Point Food Safety Training & Exam:
*Certified Professional Food Manager – passing score of 75%
*Food Handler Training & Certificate 
*FMI SafeMark Retail
*HACCP Retail Training & Testing
Foreign bilingual exams provided in: 
Spanish & Chinese – Please inquire about more languages.
*Spanish Food Manager power-point presentation available.
---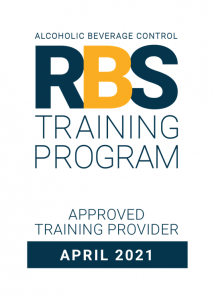 APPROVED CA. AB 1221 RESPONSIBLE BEVERAGE SERVICE TRAINER ON-SITE TRAINING FOR GROUPS ONLY!
$25 Per Person!
https://www.abc.ca.gov/education/rbs/frequently-asked-questions/
As of Apr. 2021, I am an approved CA. RBS AB 1221 On-Site Trainer! This on-site power-point training is approximately 2.5-3 hours long.  Group training will ensure ALL servers/managers get trained successfully together! Split sessions; morning-afternoon for large groups. With over 1 million employees that need to comply, schedule your session before I have no availability, AVOID THE RUSH!
MILITARY DISCOUNTS FOR ACTIVE DUTY – RETIREES WITH VALID GOV'T ID!
Beginning in July 2022, any ABC licensee who has an "ABC On-Premises License" will need to have their staff (alcohol servers and managers of alcohol servers) trained and certified in RBS within sixty (60) days of the date of initial employment.  This includes but not limited to restaurants, bars, fast casual dining, tasting rooms (including off-sale locations), hotels, and stadiums.  Once the server has successfully completed the training and exam, their online certification is valid for 3 years. Certification must be renewed prior to its expiration. 
The "serving alcoholic beverages for consumption" means performing any of the following actions by an alcohol server as an employee or contractor of an ABC on-premises licensee when interacting with a patron of the ABC licensed premises:
Checking patron identification;
Taking patron alcoholic beverage orders;
Pouring alcoholic beverages for patrons; or
Delivering alcoholic beverages to patrons.
1ST STEP:  ALL SERVERS AND MANAGERS attending a training session MUST Register at the RBS Portal https://abcbiz.abc.ca.gov/.  Once you complete your account, you will receive a Server ID number.  A server ID number is needed from each server/manager to register for a training session.  There will be a $3 registration fee online.
2ND STEP: I WILL NEED the following information from each server/manager in your group when you register and schedule a training session; Server ID number, Legal name as on DL or ID, DOB, email address.  After training I will email a study guide to each server/manager attending training to use while taking the online exam.
3rd STEP: Within 24 hrs. after the training session, server/manager may log into RBS Portal to take the ABC online exam. The exam fee is $3. There are 50 random questions based on the 5 training topics; CCR Title 4 § § 162-166.  You must receive at least 70% (35) of questions on exam correctly to be issued a certificate. Servers will have 30 days from their completion of an RBS training course or three attempts to pass the exam.  
SCHEDULE YOUR GROUP TRAINING SESSION TODAY! COMBINE WITH NEIGHBORING BUSINESSES TO COMPLETE AN ON-SITE GROUP TRAINING!
ONLY ACCEPTING BUSINESS CHECKS AND/OR EXACT CASH FOR TRAINING (sorry no CC)
Scheduling & Training questions contact:  KIMBERLY BLAKELEY – [email protected]
---
Please contact KimBerly to discuss ALL your training options;
exam preference, date, time and fee's for your groups next
CONVENIENT on-site session!
DISCOUNTS offered for LARGE GROUPS and
Non Profit organizations!
---
KIMBERLY BLAKELEY – ICFSM, FPMC
Independent Food Safety Administrator & Proctor
National Registry Administrator & Proctor
FMI SafeMark Retail Trainer
ServSafe Certified Trainer & Proctor
www.KimberlyBlakeley.com
317-640-0262 / [email protected]
Alcohol Server Trainer: [email protected]
---