NO EXTRA ON-SITE FEE
NO EXTRA ON-SITE FEE

FOR TRAVEL TO YOUR BUSINESS TO TRAIN & TEST YOUR GROUP OF EMPLOYEES!
Independent National Food Safety Administrator & 

Alcohol Server Trainer

An Independent administrator & proctor with FLEXIBILITY & CONVENIENCE to meet ALL your specific food safety training and testing needs throughout the U.S!
CONVENIENT tailored on-site group training to meet your local and state required training hours and Test-Only (2 hrs.) available!
Training and testing offered 7 days a week to meet your groups schedule and time!
Additional proctor to accommodate your large group in a one-day training 8 hrs., and/or for employees to test-only where permissible.
I am a full time certified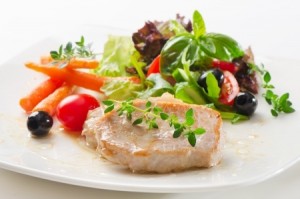 administrator & proctor for 10 years, traveling NATIONWIDE to assist ALL industries in complying with food safety training & exam requirements. Proctoring the national Food Manager Exams of your preference; ServSafe, NRFSP-National Registry of Food Safety Professionals and Prometric. All exams are accepted and recognized to meet food safety certification requirements. National accredited Food Protection Manager Exam & Certified Food Safety Manager Exam. All exams based on current 2013 FDA Food Code!
When a Certified Food Manager is required, re-certification is mandatory.
Frequency of re-certification is based on your state requirement typically every 3-5 yrs. 
Actively scheduling National Registry exams from San Francisco to Washington DC at any given time. And, offering ServSafe training and exam for those who have a preference. Training scheduled in all states which comply with food safety certification and other states where businesses maintain higher training standards than required.
"Registrants become certified upon successfully completing and passing a national accredited food manager exam."
The prevention of foodborne illnesses is a serious health concern for many food companies in the U.S.   
Where food safety requirements are not mandatory, many businesses take a pro-active approach and maintain higher standards to have their staff trained and certified to prevent foodborne illnesses. 
Inquire about training-only for employees who don't have to be certified but desire the same level of food safety training as your certified employees.
All training sessions instructed by KimBerly Blakeley and include:
Power-Point Food Safety Training & Exam:
*Certified Professional Food Manager – passing score of 75%
*Food Handler Training & Certificate 
*FMI SafeMark Retail
*HACCP Retail Training & Testing
Foreign bilingual exams provided in: 
Spanish & Chinese – Please inquire about more languages.
*Spanish Food Manager power-point presentation available.
---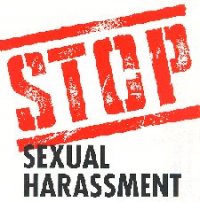 *NEW Manager, Supervisor & Employee Sexual Harrassment Training FOR GROUPS!

Hostile Environment, Quid Pro Quo and Retaliation. Workplace Harassment.


Testing and certificates after completion. Meets OSHA compliance.


Sexual harassment training provides an convenient and cost effective way to train your team and


protect your company from costly fines. Harassment group training saves staff time while


delivering lucrative information.

---
ALCOHOL SERVER TRAINING FOR GROUPS:
http://www.abc.ca.gov/programs/
Prometric National Alcohol Server Training and Exam
Power-point presentation & written exam.
---
Please contact KimBerly to discuss ALL your training options;
exam preference, date, time and fee's for your groups next
CONVENIENT on-site session!
DISCOUNTS offered for LARGE GROUPS and
Non Profit organizations!
---
KIMBERLY BLAKELEY – ICFSM, FPMC
Independent Food Safety Administrator & Proctor
National Registry Administrator & Proctor
FMI SafeMark Retail Trainer
ServSafe Certified Trainer & Proctor
www.KimberlyBlakeley.com
317-640-0262 / [email protected]
Alcohol Server Trainer: [email protected]
---